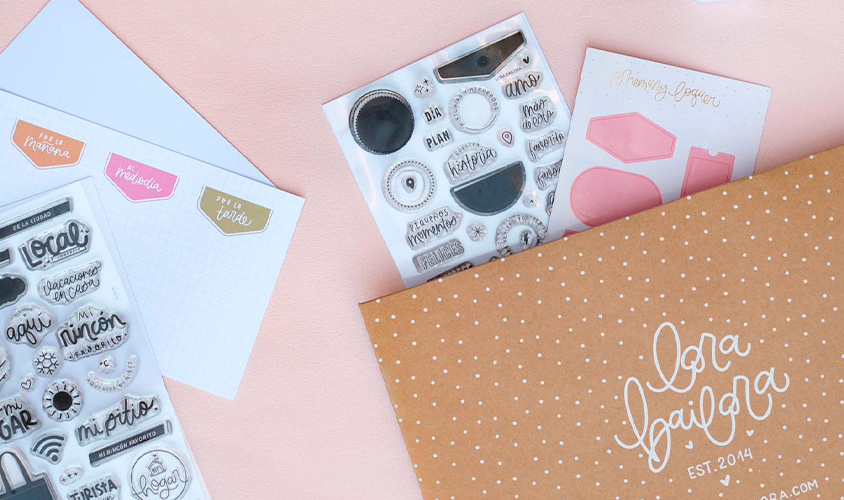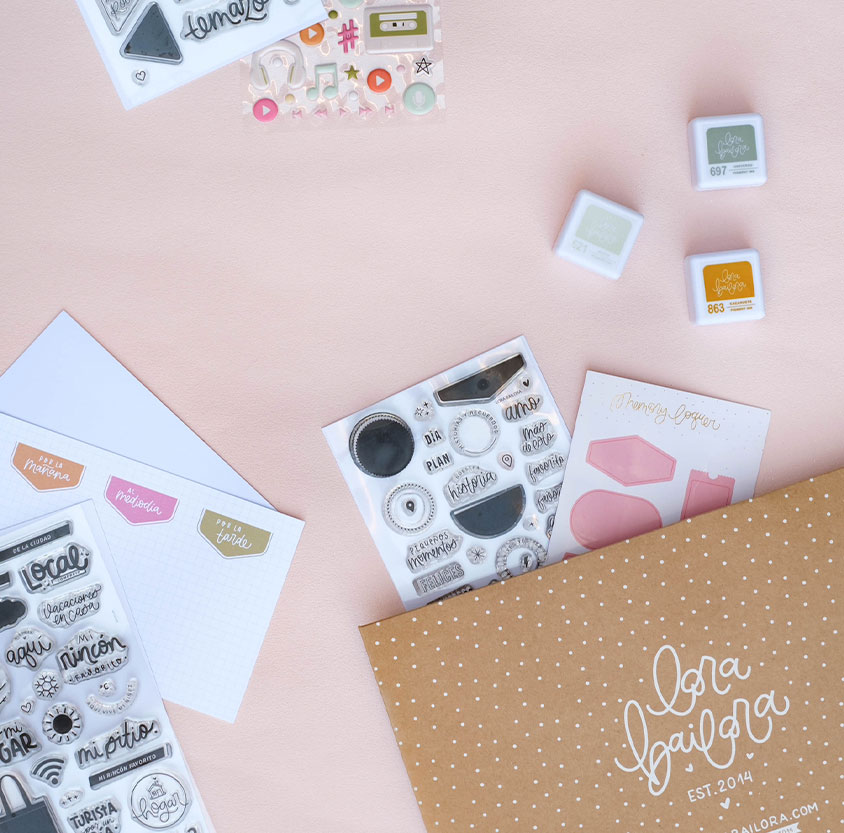 EVERY MONTH A STAMP AND AN EXCLUSIVE COMPLEMENT
SUBSCRIPTION FOR ONLY 21.95 EUROS PER MONTH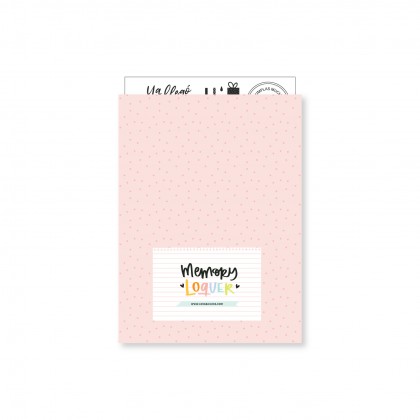 Añade aquí tu texto de cabecera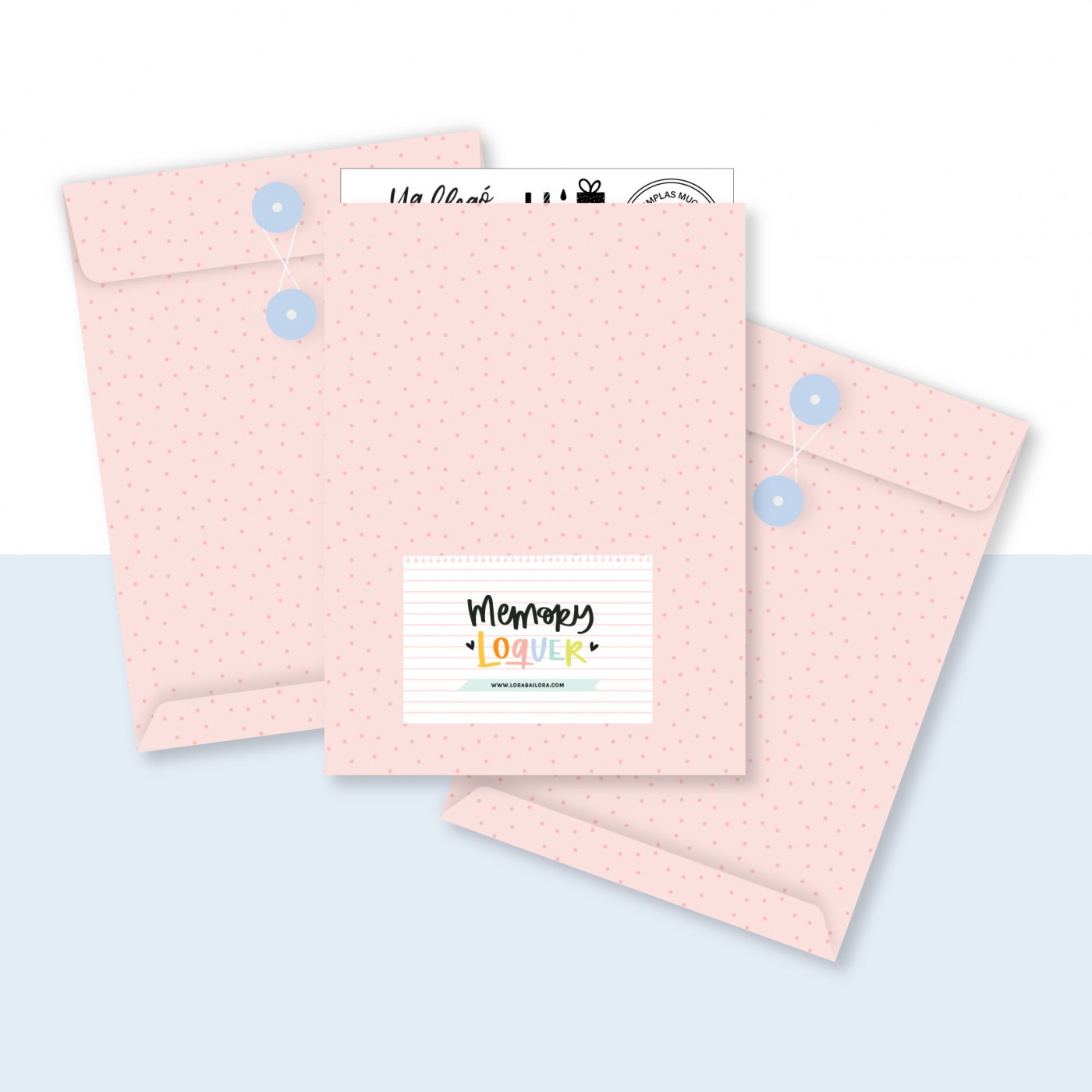 Añade aquí tu texto de cabecera
10% DISCOUNT ON OUR WEBSITE*
* Consult characteristics and exceptions in the subscription purchase conditions.
TOGETHER WITH YOUR STAMP YOU WILL RECEIVE 3 TYPES OF EXCLUSIVE ACCESSORIES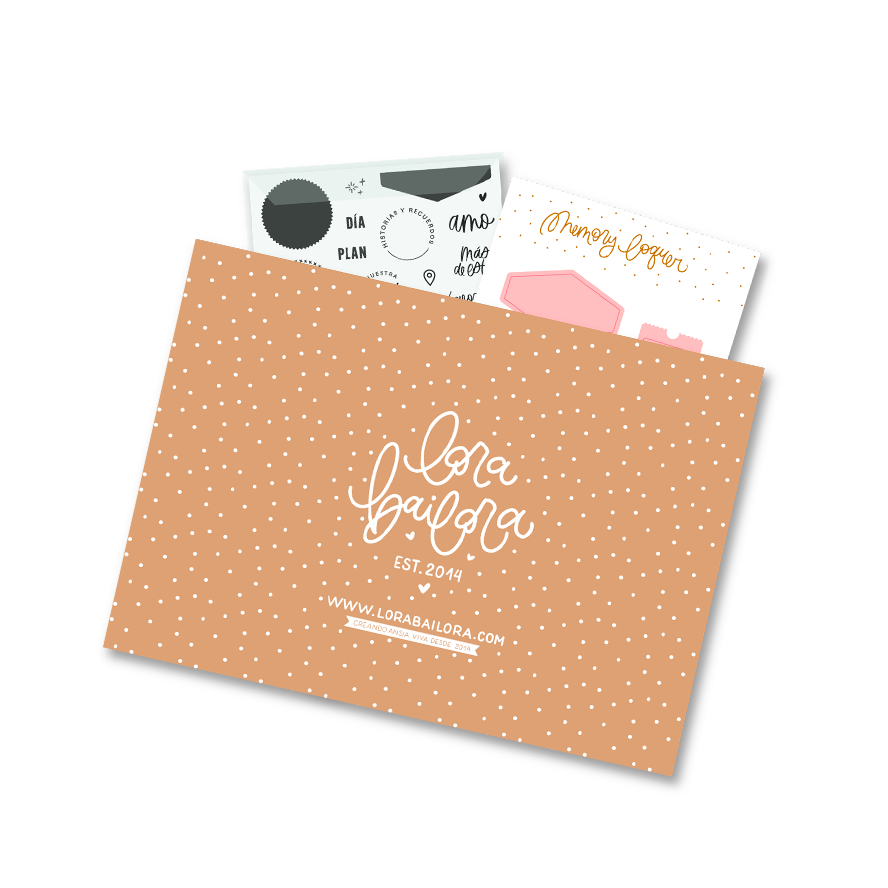 AN IDEAL ENVELOPE WITH AN EXCLUSIVE SEAL AND COMPLEMENT. EVERY MONTH A SURPRISE FOR ONLY 21.95 EUROS.
An ideal envelope with an exclusive seal and complementary item. Every month, a surprise for only 21.95 euros.
Discover our most exclusive content: subscription-only special edition stamps. Perfect for your scrapbooking and project life projects. Subscribe, receive, and create! Don't forget to share your project using the hashtag #CreandoconLorabailora.
ADVANTAGES FOR SUBSCRIBERS
As a subscriber, you'll enjoy several advantages that you won't want to miss out on:

Monthly Stamp and Exclusive Accessory: Each month, you will receive a stamp along with an exclusive accessory that will vary month by month. For detailed information about the types of accessories we offer, please refer to the purchase conditions.

Tasty Cardboard Envelope: Your stamp and accessory will be delivered inside a super tasty cardboard envelope.

Convenient Subscription Renewal: Your subscription will be automatically charged to the selected card and renewed on the 9th of each month.

Shipping and Delivery: We will send out your products on the 30th of each month, and the delivery time will vary depending on your location.
Don't miss out on these fantastic advantages by subscribing today!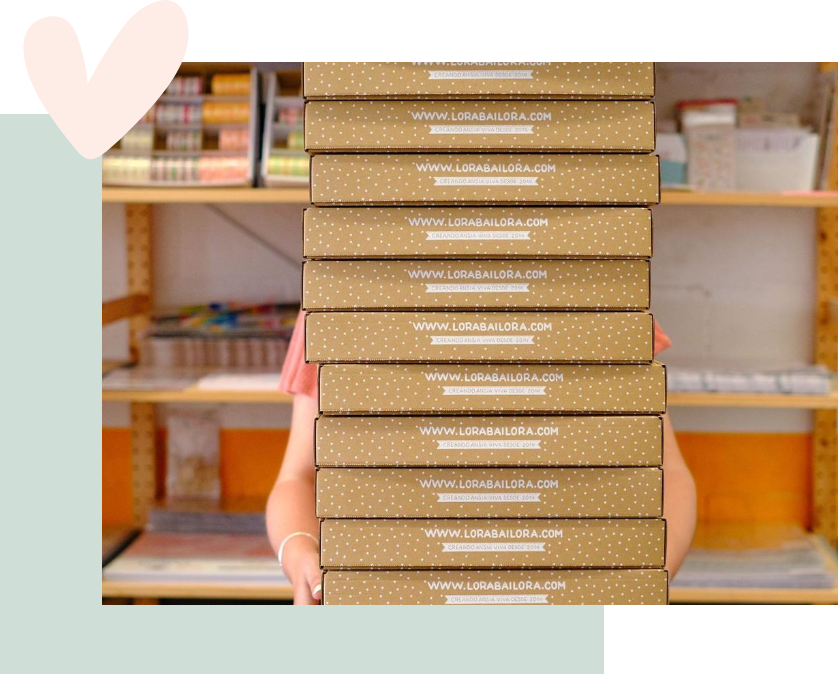 Añade aquí tu texto de cabecera
Añade aquí tu texto de cabecera